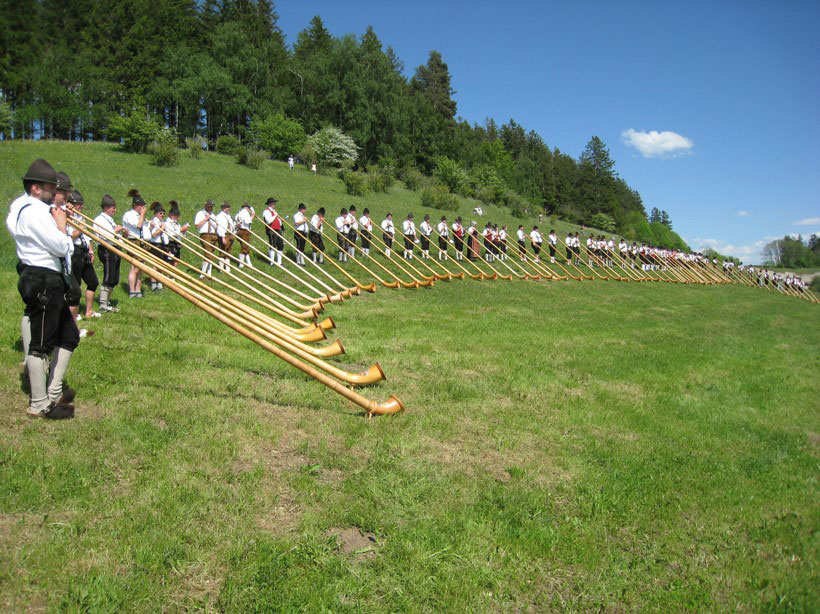 At Punktschluss®, one of areas of expertise is change management during business integrations. Over the last few years, we have been fortunate to work with customers going through mergers and acquisitions, and assist them with targeted, tailored change management interventions.
While not all integrations are created equal', there are several factors, which, in our experience as well as in business integration literature, seem to influence the difference between 'successful' and 'rocky' integrations. Companies that set out to integrate other companies rarely underestimate the complexity of the undertaking. Due diligence in terms of processes, product portfolio, business performance, potential, synergies, and continuity are studied extensively and carefully before the acquisitions. Post-Merger Integration plans are crafted and managed by experts. There are often traffic lights next to each workstream to show status and warn those involved of upcoming issues. As a result, the business and commercial integration side of things typically goes very well: timelines are met; systems are integrated; logos are changed; customers are transferred; products are sold.
Yet, in some integrations, a few months down the line, complaints start going up and morale of the acquired company goes down. Rumours and 'Corridor talks' soar. Confusion and frustration become evident. As a result, despite such careful planning and copious resources, the integration process slows down; expected synergies are missed or don't materialize at scale.
Our experience and research tell us that what is often missed in integrations is the 'human element'. Behind every project stream, number, date, deadline, action point, traffic light, there are humans. Employees who have stories, opinions, wishes, expectations, emotions, faces, voices, and wisdom, that are unique to each individual. Employees who need to be seen and heard, as humans inevitably do.
For most management or integration teams, however, the 'human element' is a complex and abstract phrase. What exactly is the 'human element' in an integration and what do we do about it? Below, we unpack several elements of the 'human element' in an integration or change context with our ECHO© framework, so that they can be practically thought, planned, and actioned.
THE "ECHO©" FRAMEWORK : EMPATHISE, COMMUNICATE, HONOUR, ORCHESTRATE
1) EMPATHISE
Empathising requires understanding, respect, and to the extent possible, living the employees' reality, especially as it relates to the impending integration. What does the acquisition mean for the employee population of the acquired company? What are their burning questions and concerns?
Empathising is not the same as sympathising, meaning we don't need to agree or justify others' concerns, but we need to understand what is relevant to them. We might be planning to talk about all the exciting career or learning opportunities the employees will have once they join the 'mother' company. But the employees might be concerned about the implications to their employee contract, holiday entitlements, working location, new supervisors, language barriers, their personal development opportunities or how to log overtime. We need to understand what is in their minds and hearts and plan our communication and actions accordingly.
2) COMMUNICATE
There are always employee communication plans prepared by the integration teams. There are opportunities to ask questions, raise concerns, and participate in 'pulse checks'. What is often missed, however, is some other aspect of communication, specifically, its variety and intensity.
It is important that messages are repeated on different forums and mediums, such as emails, text messages, phone calls, webinars, and in-person meetings. It may be beneficial to plan conversations and discussions across different settings, such as big groups, small groups, and one-to-one's, and at times that are convenient for employees. Providing opportunities for employees to talk to seniors, colleagues, supervisors, department heads, and HR can help ensure that their voices are heard, and concerns are addressed. These methods can provide variety in communication.
"You can never overcommunicate in an integration", we now say to each other at Punktschluss®. And we mean it. Consistent and ongoing communication is crucial to maintaining the necessary level of intensity and ensuring that key messages are effectively conveyed.
Maintaining consistent messaging that avoids overpromising while remaining flexible enough to resonate with diverse audiences is crucial. Toning down the corporate slideshows and fostering ongoing open dialogue should be prioritized to promote collaboration and ensure alignment across teams.
3) HONOUR
When acquiring a company, it's crucial to understand that the employees of the acquired company have a deep connection to their work, products, services, expertise, and past successes. They take immense pride in their contribution to the "former" employer or set-up, which is why it's essential to show interest in the acquired company's intangible assets, such as their know-how and expertise. Surprisingly, while integration teams often highly value these assets prior to the acquisition, they then take them as 'given and granted', which leaves employees puzzled and unappreciated, increases their resistance to change, and slows down the integration.
To prevent this, it's important to take the time to learn, listen, and honour the past achievements and learnings of our new colleagues. Giving them space to tell their stories and demonstrate their expertise shows that we value their contribution and welcome them sincerely. By honouring their past accomplishments, we build a foundation of trust and respect, which is essential for a successful integration.
4) ORCHESTRATE
In the beginning, acquiring companies do a great job of building excitement among their new employees. They showcase exciting opportunities such as a 'bigger' world, international experience, and new product lines. However, when the integration hits home, employees of the acquired company often feel constrained, limited, and uninformed. They may feel like they have a smaller "work world" compared to the opportunities that were promised to them.
To prevent this, it's important to involve new employees in different and wider work and community opportunities actively. Reframing integration as co-creation and seeking opportunities to involve new employees in cross-functional assignments, trainings, workshops, ideation sessions, and formal and informal get-togethers can help. By giving our employees a chance to play an active part in integration and business, we can maintain their initial excitement and benefit the most from our enriched workforce and capture synergies and innovation.
At Punktschluss® we believe that integrating companies requires mindful attention and care for the 'human element' both in terms of people and culture. With the ECHO© framework, we hope to provide a practical and tangible way to think, plan, and act on the 'human element' for efficient and effective integrations, benefiting from all synergies, and achieving successful business results.